Some works on paper, intaglios and lithographs 2010-2018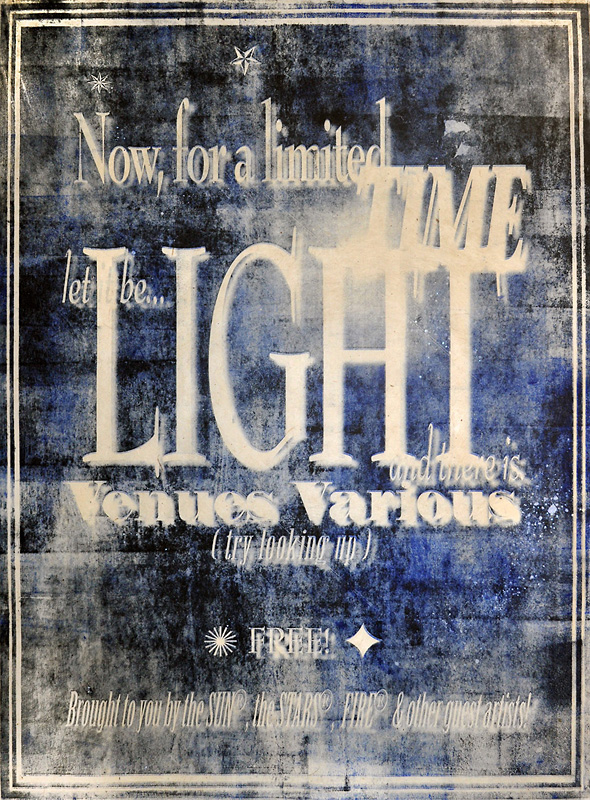 Free4All: This series uses the conventions of exhibition posters, broadsides and book titles to advertise events and elements, many intangible, that most of us enjoy for free: such as thought, light, words, beauty. These works on paper are unbridled celebrations of life's very temporality – connecting the experience of living to the temporary fun of an exhibition or theatrical performance.
Affiches Fantastiques: an ongoing series of broadsides describing, often decrying, our contemporary political and existential dilemmas.
The two series often overlap.
Each image is printed in a small, widely variable edition.
copyright © 2016-19 beresford • abc@ABeresford.com